About Me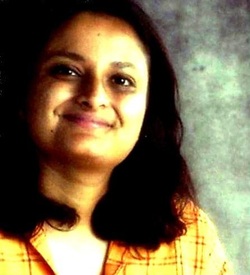 Welcome to Senroy Counselling
Priya Senroy MA, CCC

My name is Priya Senroy and I am a Certified Canadian Counsellor, based in Toronto, Canada.
I hold a Masters degree in Drama and Movement Therapy from England as well as a Certificate in Cybercounselling from the University of Toronto and Therapyonline.
I have been practicing over 15 years within a multicultural population.
Services Offered:
Our counseling services are offered in whichever format is most convenient for you.

Email exchanges:
Conversations with your counsellor wherever you have an internet connection.
In-House:
In person conversations with your counsellor at our Toronto Office. Use the
contact page
to
book an appointment.
Skpe/Phone:
Converse with your counsellor from anywhere in the world.
Our Approach:
Solution Focussed Brief Counselling.
Client Centered and Client led.
Non-Directive.
Client Group:

Teens (18 years and above) and adults.
Issues addressed:

· Personal growth.
· Grief and loss.
· Relationship issues.
· Managing stress.
· Life transitions and career changes.
· Loneliness.
· Communication issues.
Languages Offered:
English, Hindi and Bengali.
---