Welcome to Senroy Counselling

Our counsellors are trained professionals with the gifts necessary to assist clients in identifying strategies to deal with personal issues in a non judgemental and manner using evidence based verbal and creative therapeutic modalities.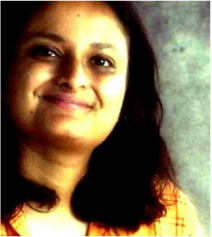 Priya Senroy MA, DMT, CCC

Priya is a Certified Canadian Counsellor, with over 15 years of experience of working in the mental health and disability sector. She has a Masters degree in Drama and Movement Therapy and a certification in Cybercounselling .


​ The Approach:
Solution Focussed Brief Counselling.
Client Centred and Client led.
Uses Creative Arts Therapy and Therapeutic Storytelling as non-directive ways of expression
Confidential with exceptions.
To know about our work please click:

http://www.slideshare.net/anubhavdramatherapy/counsellingppt-58162715
http://www.slideshare.net/anubhavdramatherapy/anubhav

​ Client Group:
Children,Youth and Adults with out serious mental health issues.
​
Issues addressed:
Personal growth.
Grief and loss.
Relationship issues.
Managing stress.
Life transitions and career changes.
Goal Setting
Communication issues.
Services Offered:
The counselling services are offered in whichever format is most convenient for you.
Face to Face: In person conversations with your counsellor in the office
Email exchanges/phone: Conversations with your counsellor wherever you have an internet or phone connection.
Skype: Converse with your counsellor face to face from anywhere in the world.
Please use the
contact page
to book an appointment.
Languages Offered:
English, Hindi and Bengali.
Publications:
Chapters
Gallery
---